Notification Service by SMS
Is it convenient for you to receive SMS notifications about the status of your security?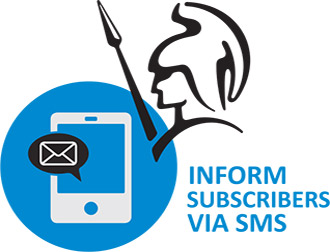 One of Spartan Security's offerings is to notify subscribers via sms to any mobile phones they select and whichever signals they want, 24 hours a day.
Form of Interest
In addition, they can be alerted directly, in the same way for operating hours violations, entry of users at non operating hours, delayed arming of the security system, or any other pre-selected action requested by each subscriber.
The cost of the SMS notification service applies to an unlimited number of sms per code.
Affordable security for all with clear charges!